Visit to CERAV/Africa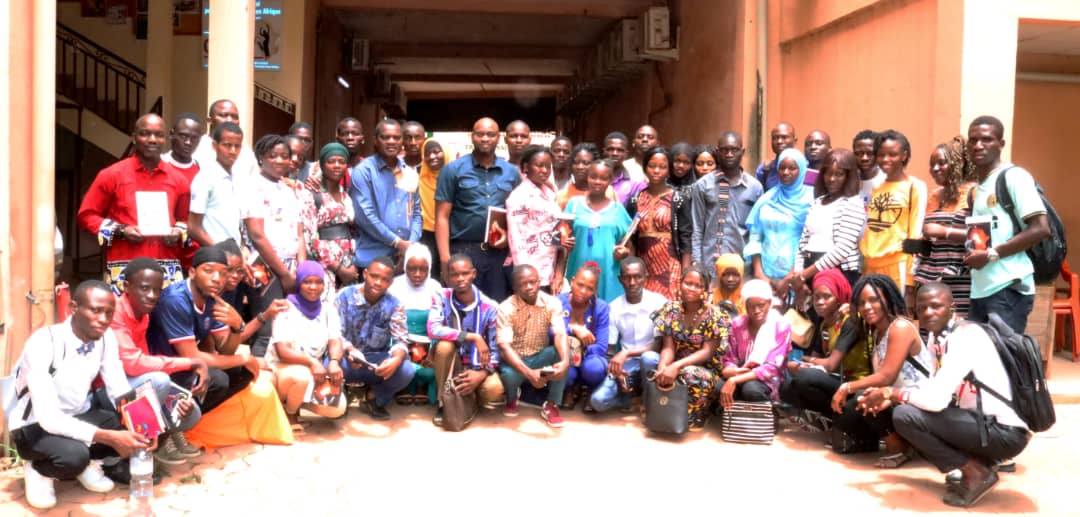 As part of their educational outing, students in License 3 of Modern Letters from Joseph Ki-Zerbo University, led by their supervisor, Dr. Souleymane GANOU visited CERAV/Africa this Thursday, April 07, 2022. The objective of this visit is to discover the Center and understand its missions. They were received for this purpose by the CERAV/Africa team headed by the General Delegate, Mr. Michel SABA, who kindly explained to them the merits of the Center, its missions, the activities in progress and the prospects. within the framework of the promotion of the living arts, audiovisual and cinema as well as the support of African States in the implementation of the 2005 UNESCO Convention.
During this visit, the students showed particular interest in the question of the 2005 UNESCO Convention on the protection and promotion of the diversity of cultural expressions. Also, amazed by the quality of the works available to the Resource Center, they promised to return to rediscover this "gold mine". It was also an opportunity for Dr. GANOU to offer two of his books to CERAV Africa.