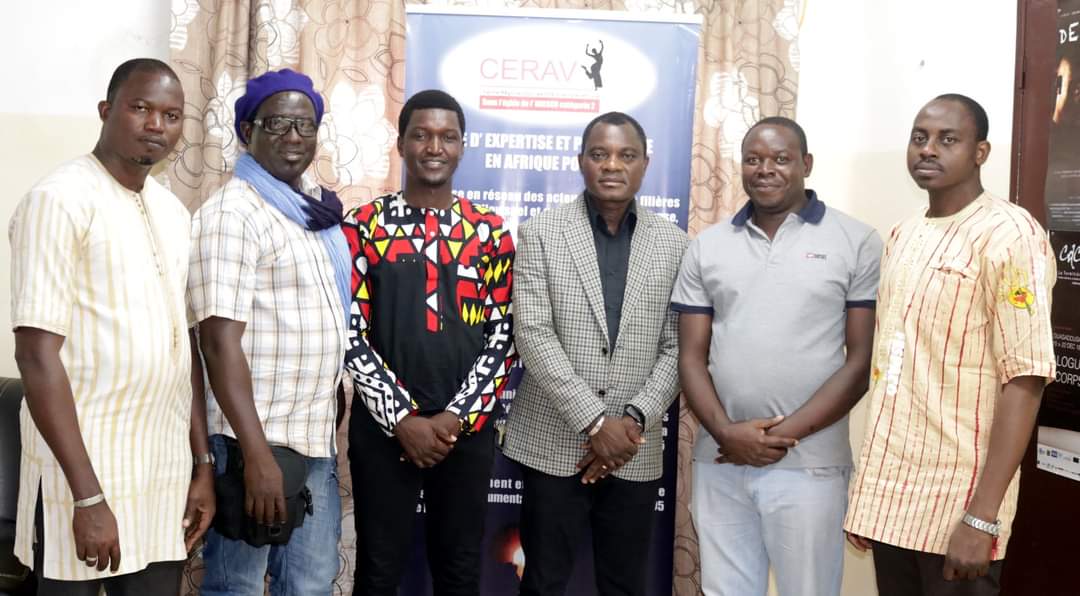 On April 28, 2021, CERAV welcomed a delegation of filmmakers composed of Mr. Pazouknam J-B OUEDRAOGO, President of the National Federation of Cinema and Audiovisual (FNCA), MM. René TANKOANO and Ali BANHORO from the CINE ACTIF Association.
On the menu of the exchanges, there was a question of the collaboration between the FNCA and the CERAV / Africa for a radiation of the sector and the reinforcement of the sub-regional cooperation. In this regard, the idea of ​​a collaborative project within the framework of the celebration of African Cinema Day under the theme of the year adopted by the AU was raised.
President Pazouknam and his companions are staying in Bobo-Dioulasso, as part of the "Musso pop up films" project to introduce 30 girls to the cinema and audiovisual professions, a project carried out by Ciné Guimbi.