Visit to CERAV/AFRICA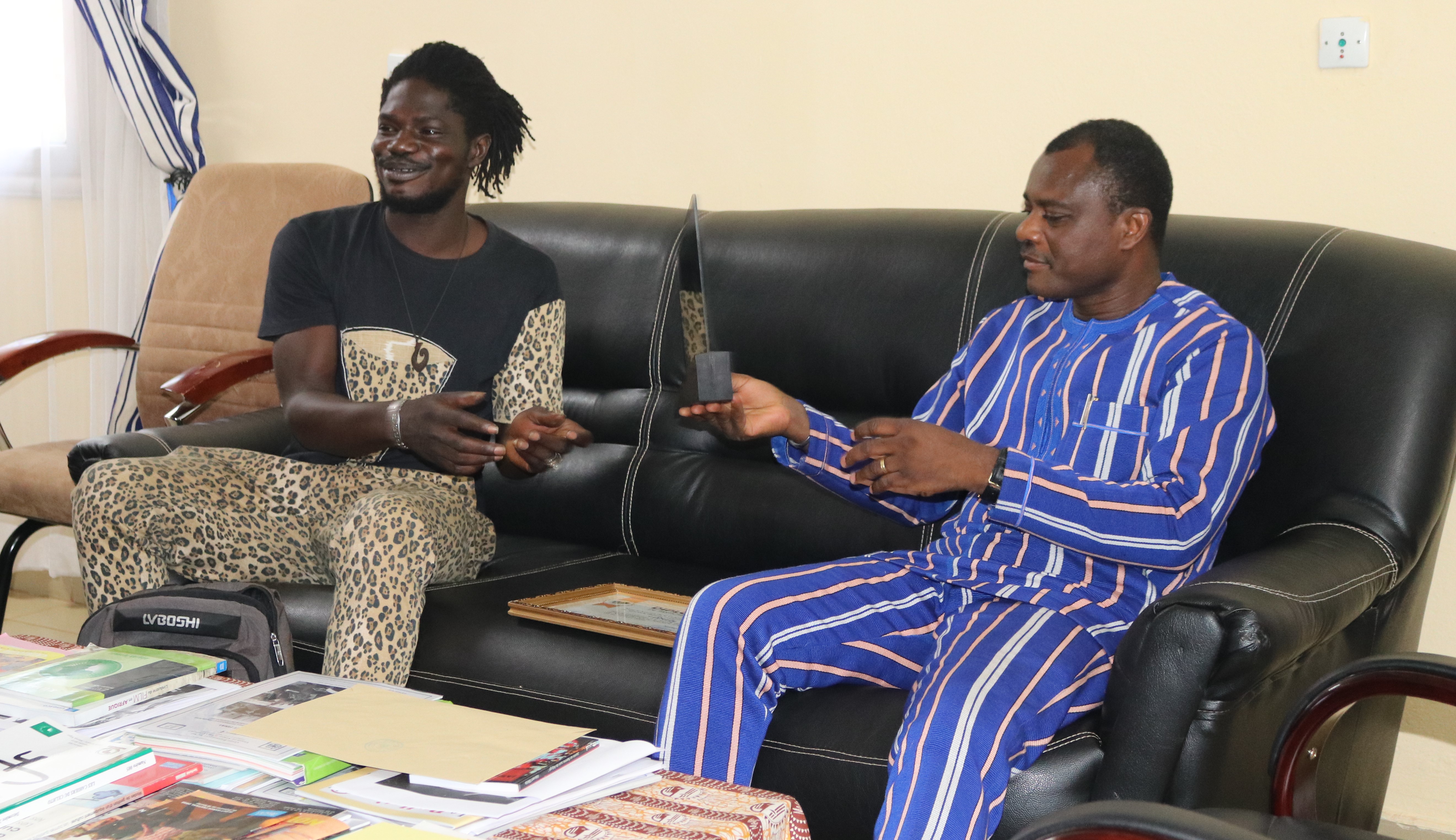 CERAV / Africa received this Tuesday morning in its premises, the slam artist Delfy from the group ART'TITUDE. Winner of a trophy in the official selection of the Slam category on the occasion of the 12th edition of the Abidjan Performing Arts Market (MASA), Fidèle DABIRE, his real name at the Civil Registry, came to present his trophy at CERAV/Africa.
The Managing Director of CERAV/Africa congratulated him and encouraged him to continue in this momentum which does honor to the artists of Burkina Faso.